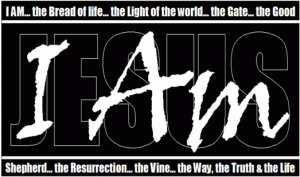 Read John 12:1-11
We rarely see defining moments coming. In this passage we are given a small window into the dinner of a few friends and family. It is likely the home of Lazarus was packed for dinner that evening. In his gospel account, John tells us, purposely, of four people with Jesus: Lazarus, Martha, Mary and Judas.
Lazarus is with Jesus, reclining, eating and enjoying. When you have literally tasted death and the fear of it has been removed, your perspective shifts.  You no longer hold onto the things of this earth. Do not misunderstand. Lazarus was not free of all life's "troubles." John 12:10 tells us that Lazarus is a marked man simply because he was the recipient of such a miracle as resurrection. For now, Lazarus knows the wisdom and joy of simply being with Jesus.
Martha is a doer. After all things need doing! We have all been there. There is a large group at our home, or elsewhere, depending on us to provide. Martha knows it is her load to carry. Lazarus is no help. Who knows where Mary's run off? If thing are going to be done well – and they must because their dinner guest is Jesus – Martha knows that she must carry the day. She has cleaned, cooked and performed countless other chores. It's all riding on the performance of Martha.
Mary makes her appearance after rifling through the family valuables. She appears at the feet of Jesus with what amounts to a life savings. Indiscriminately, she empties the valuable perfume on the dusty feet of Jesus. Mary's actions are understandably viewed as incredulous and wasteful by some and likely confusing to others. But to Mary, her actions are performed with joy and great resolve.
"But Judas …" (v. 4) John tells us. Don't miss the contradiction John wants us to see. Mary's gift to Jesus filled the house with a beautiful smell. But Judas. The contradiction is stark and appropriate. Mary is filled with joy because she is honoring Jesus and it's overflowing. Judas is consumed with bitterness so deep that it will drive him to betray Jesus for more of what he already has.
Jesus' words that follow are insightful.  They reveal the truth about himself and the hearts of those around him. Judas' blatant hypocrisy is immediately put in check. Martha is too busy to be with Jesus. Mary's gift to Jesus is transparent. There is nothing she will withhold. She will give all to Jesus in joy.
Mary learns what Lazarus knows through experience: the presence of Jesus is the highest possible value.
Pray
Thank you Jesus for allowing us to sacrificially serve You. Please keep our motives pure. Please show Yourself to others when we serve them.